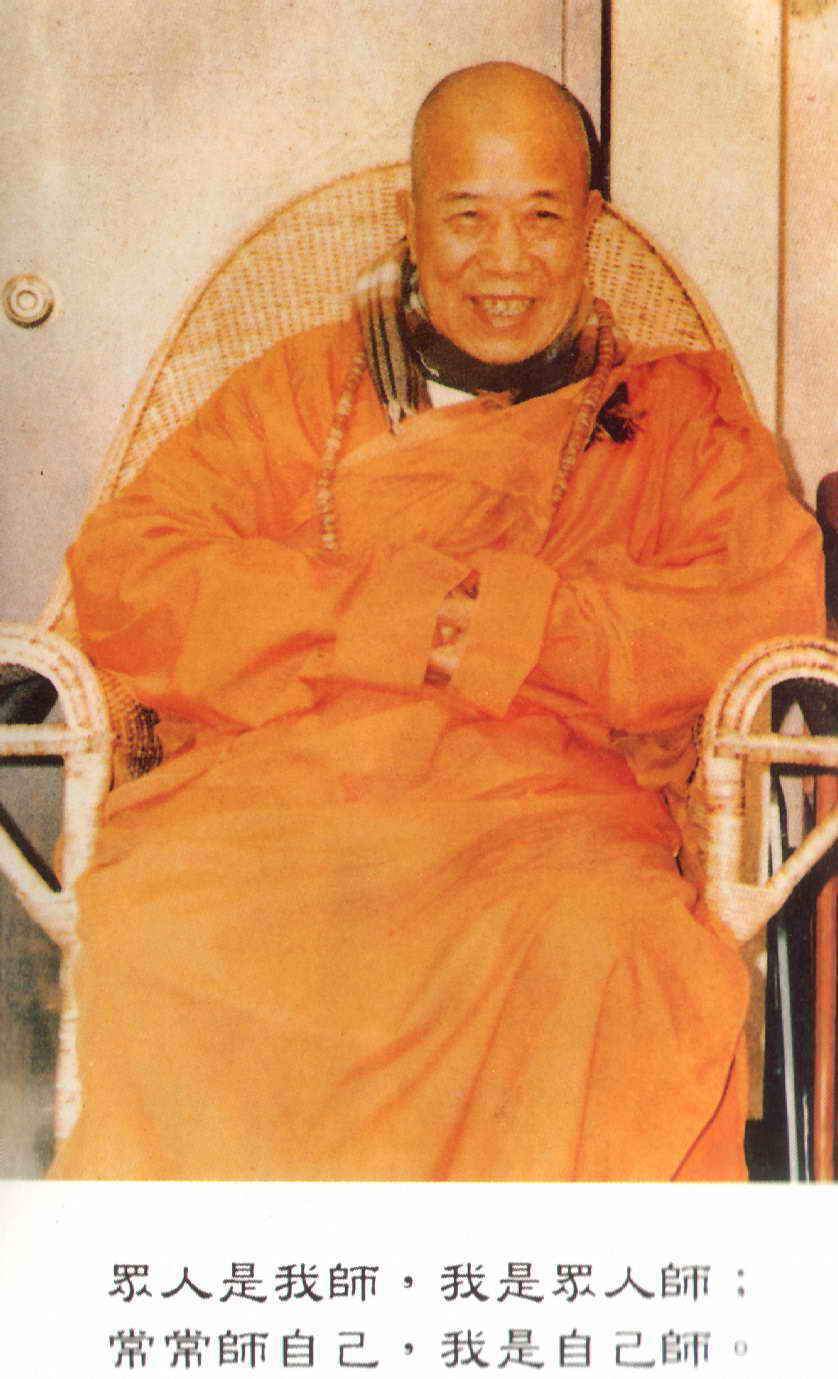 The Master Hsuan Hua 宣化上人

Everyone is my teacher.
I am also everyone's teacher.
That means everyone is my professor,
and I also am everyone's professor.
We should study together and learn from each other.
We should help each other out when we encounter difficulties in studying.
We also often have to be our own teacher.
We must examine ourselves every day to see if our actions are virtuous.
Have our actions been in accord with principle or not?
We must reflect on our behavior.